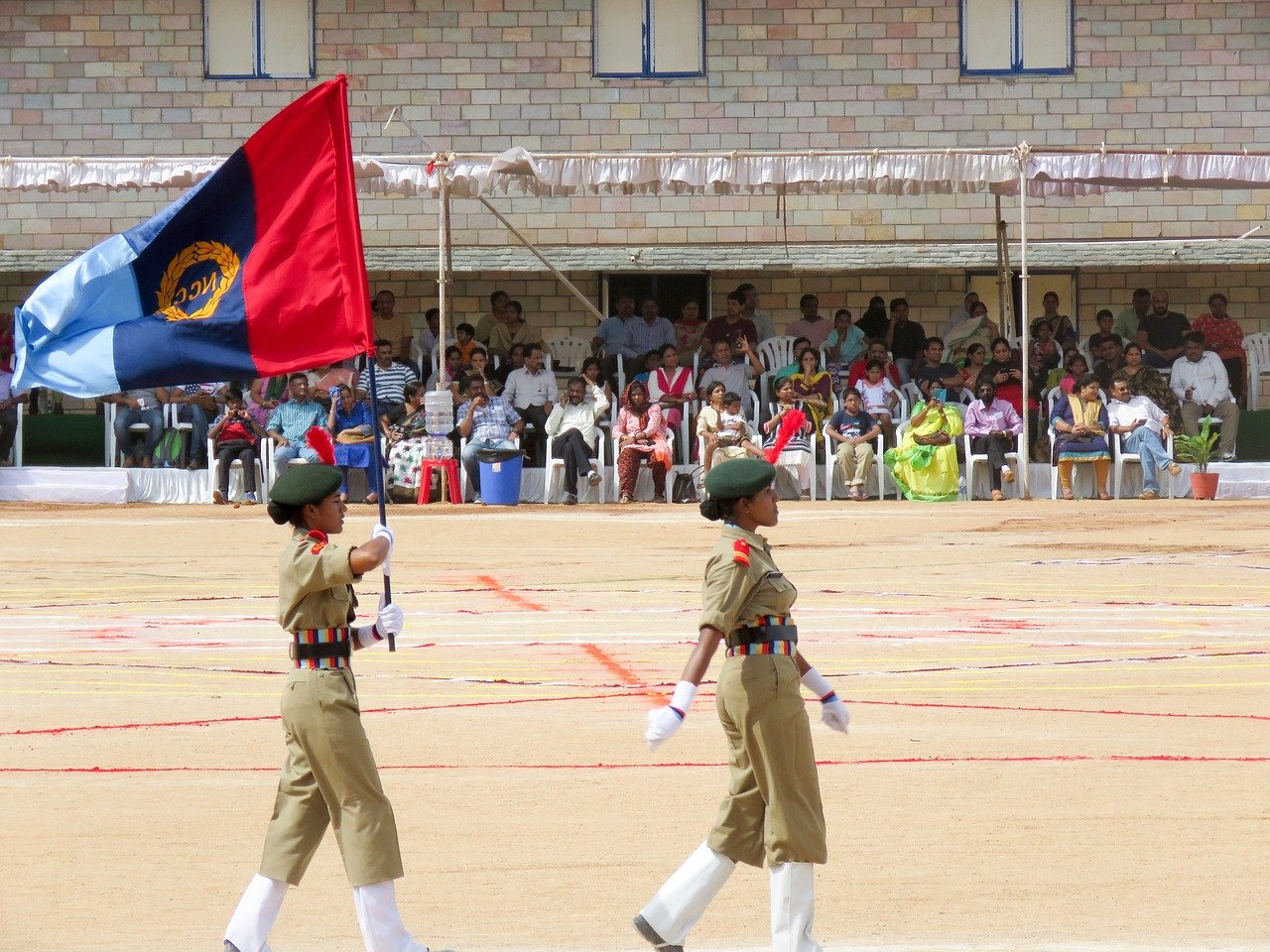 Why are NCC cadets preferred for Indian Army jobs and other Sarkari Naukri too?
Since 1948, NCC (National Cadet Corps) has been extending noble social service to nation-building. The cadets undergo rigorous training, which helps them acquire strong leadership qualities and grooms them in decision-making, problem-solving, effective communication, and team management.
The defense services and other organizations highly value trained certificate holders from NCC. NCC certificate holders are preferred not only for Indian Army Jobs but also in Air Force, Navy, paramilitary, police, and other central government jobs. For the Sarkari Naukri career aspirant, it is a good idea to join in NCC training from the school level and complete the "NCC "C" certificate during graduation.
Besides grooming the candidates with rare leadership skills, the training focuses strongly on discipline and character building. NCC C certificate holders exhibit high discipline, integrity, and responsibility (the essence of uniform service personnel). NCC training also provides physical fitness activities, including drill exercises, sports, and adventure training. C certificate holders are always in reasonably good physical shape, and Indian army jobs require individuals capable of taking up physical challenges.
During NCC training, cadets are exposed to basic knowledge of defense systems, weapons handling, map reading, field craft, and military tactics. Once they qualify for the SSB interview and join the army, dealing with security-related matters becomes easier. NCC training develops a sense of patriotism and love for the nation. NCC cadets have a strong sense of duty, integrity, and loyalty, which aligns with the ethos of Indian army jobs.
NCC training also makes you adept at communication, teamwork, and troubleshooting. Working under odd circumstances and pressure is relevant to all workplaces in real-time. That is why they are the preferred trained resources for all Sarkari Naukri (besides defense forces), including central government jobs, state government and even private sectors.
The head of the National Cadet Corps is a Director General (DG) – an officer of three-star rank from the armed forces. The DG has two Additional Director Generals of two-star rank (major-general, rear-admiral or air vice-marshal), five Brigadier level officers and a team of civil officials.
Headquartered in Delhi, it has 17 directorates located in state capitals. NCC provides opportunities to the country's youth for their overall character development with integrity, a sense of Duty, Commitment, Discipline and Moral Values so that they become able leaders and valuable citizens.
NCC 'C' Certificate is the most beneficial certificate for the defense sector of jobs. Still, the other two certificates (NCC A Certificate and NCC B Certificate) also have their own benefits in defense recruitment.
NCC cadets get the certificate after the completion of each stage of their training. These certificates are named as follows;
NCC 'A' Certificate
NCC' B' Certificate
NCC' C' Certificate
The 'C' certificate is always given to the cadet after completing NCC training at the graduation level. At this level, the NCC training always becomes advanced and focused towards the jobs of the defense sector. NCC is the primary training for all those cadets who want to join the Defense service for their careers.
NCC 'C' certificate holders can go directly to the SSB interview round and then, after qualifying in the service medical examination, can join the armed forces academy. Candidates must apply like all the other candidates by filling out the UPSC form.
However, there are also some NCC Special Entry jobs that you can apply for. All the notifications are always released on the Indian Army website. NCC Cadet must score A or B grade in NCC' C' certificate to reach directly to SSB interview round. Remember that the procedure to apply is the same for all. If there is no direct entry method, you will still manage to get the benefits of NCC training at the time of the interview.
Apart from exemption from the written exam in the CDS, there is another benefit that the NCC certificates can always be offered to the NCC cadets. The defense sector has reserved some seats for NCC Cadets in IMA. But clearing the SSB interview is necessary to get a seat in the IMA. In the Short Service Commission (NT), there is a kind of NCC Special Entry Scheme for Men and Women.
Besides getting the direct benefits in Indian army jobs and other Sarkari Naukri, the NCC training makes you evolve as a better citizen, maintain a disciplined life, and become a role model in our civil society. Inform your parents or the class teacher today about your willingness to join in NCC training and get lifelong benefits.
If you are doing your graduation and completing NCC C certificate, keep watch out @Thesarkrijobfinder.com – a professionally designed job portal with updated information on Indian army jobs and other Sarkari Naukri. You can bookmark the link of Thesarkrijobfinder.com for your convenience.