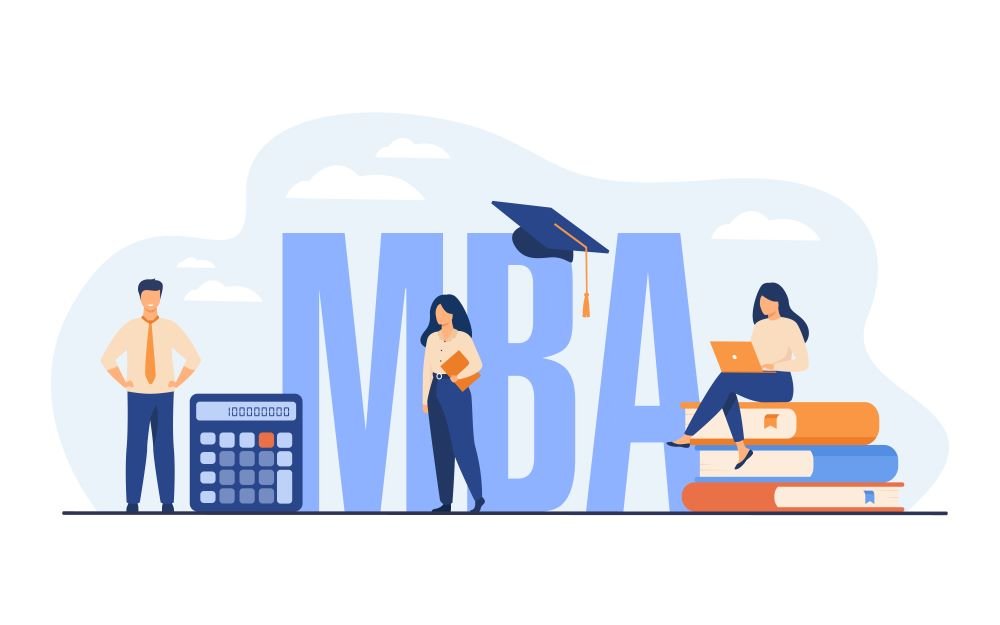 What are the Government Jobs One Can Get in After Doing an MBA?
In India, the MBA program ( the Master of Business Administration) is highly regarded for its ability to open lucrative career prospects. There are great opportunities in the public sector, Central and state governmental organizations, nationalized banks, and many others.
Government job, also known as Sarkari Naukri India, offers security, enticing rewards, and the possibility to advance in career. This blog post will briefly inform you about the many government job prospects available to MBA graduates.
Indian government positions, or "Sarkari Naukri," are highly sought-after for several reasons. They offer stability and job security in the first place, along with set incomes, pensions, and other perks. Government jobs are renowned for their work-life balance and opportunity for professional advancement.
MBA graduates and aspiring job seekers looking for fulfilling professional satisfaction, a sense of civic duty, and the chance to serve society look for jobs in the government sector to fulfill their cherished aspirations. Let us now dive down to the types of employment opportunities in the governmental space available to young MBA graduates in India.
Today's nationalized banks are one of India's most prominent employers for MBA graduates. MBA graduates (after qualifying for the Bank PO exams and subsequent interviews) can find jobs that include loan processing, managing accounts, HR and administration, customer service., sales, and marketing, and the ones with finance management specialization can join as junior financial analysts and risk managers.
Bright MBA grads specializing in HR have vast opportunities to join PSUs, State governmental undertakings, and other central and state services in the following roles.
HR executives: They are trained under the supervision of senior HR managers to oversee all aspects of the HR function, such as recruiting, training, industrial relations, and compensation.
Recruitment Executives: They are trained and responsible for finding and hiring qualified candidates for various positions in the organization.
Training Executives: They are trained and responsible for developing and delivering training programs for employees on an ongoing basis.
MBAs with Marketing Specialization
Most PSUs and state government undertakings with commercial interests also employ MBA graduates in India. MBA graduates can find roles ranging from marketing/sales/commercial officers.
Joining India's PSUs as Management Trainee
Leading and commercially successful PSUs like ONGC, BHEL, IOL, HPCL, GAIL, CIL, and many more looks for young MBA grads to join as management trainees to support them in various management functions. So are the various state governmental undertakings located across India. Each of them has its own entrance examination, and post-qualifying, the MBA aspirants are required to face group discussions and one-to-one interviews. If you have an excellent marks percentage on the MBA mark sheet and qualify in all the competitive rounds, you bag a secured career by joining as a management trainee.
Post: Management Trainee
Age Limit: 21-30 years
Salary Scale (Approx projection) – INR 50,000 – 1,80,000 per month (varies between each organization)
Selection Process – General Aptitude & Reasoning, Group Discussion, Interview
Joining the Management Institutes by Assistant Professor
MBA candidates looking forward to joining the teaching exams in various management institutes or faculty of management services in universities can undergo the "Asst Professor Examination," once they qualify for the tests and interviews, they will have a steady and stable career of their choice.
Post – Assistant Professor
Age – No age limit
Salary – 29,000 – 76,000 INR per month
Selection Process – Written Test, Interview
MBA Grads – Can Apply for Generalists Vacancies in Govt Sector too
Qualified MBA candidates can apply for all generalist vacancies in the Indian and state Government departments. They are capable enough to appear for the recruitment examination for IAS, IPS, and State Administrative Services; they also can appear for recruitment examinations conducted by UPSC, SSC, and State Public Service Commissions. Railway and Armed Forces recruitment etc.
In these examinations, MBAs are equal to postgraduates from other streams of studies. Therefore, MBA candidates have a better chance ( being a specialist) to crack the interview and get Government Jobs in all generalist vacancies.
Therefore, MBAs have a better chance to get Government Jobs in all generalist categories, too, provided they clear all the tests.
As an  young MBA degree holder, you must watch the latest advertisement in the newspaper, employment news, and leading job portals like thesarkarijobfinder.com. In parallel, initiate and start preparing for the governmental department's competitive exams to strike success.